Your Digital Marketing Expert
SEMBONIA
is very much an established brand with an extensive range of products that include shoes, bags and other leather accessories.
Sembonia faced many challenges over the years, one of which when they started to launch their unique make your own handbag selection.
We proposed a quick fix to this and allowed the user to go through minimal clicks in order to select their own customizable design, which has far fewer steps than the original proposal, allowing users to make a faster decision to check out and get what they want.
Increase in organic traffic
Average monthly web visitors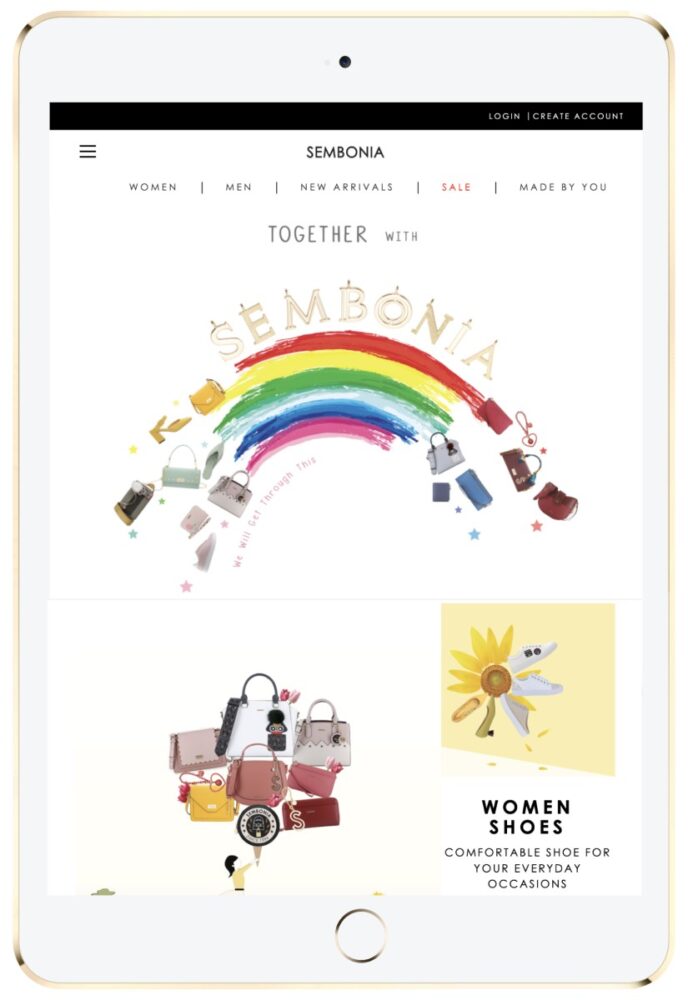 SUNWAY MEDICAL
is one of the leading private tertiary medical care centres in the country, since launching its new Sunway Medical Velocity in Cheras, it is poised to set new standards of service for its growing clientele throughout these tempestuous times throughout the Covid Pandemic. 
Throughout this challenging period, we have established a renowned brand with an extensive range of medical services that was made known throughout our online branding and image awareness campaigns, increasing their Social followers, contributing to their engagement factor by multiple times.
Sunway Medical Velocity faced many challenges over the years, one of which when they started to compete with medical check up packages. Website SEO and Digital Marketing has allowed them a competitive edge over the other providers.
Increase in organic traffic
Average monthly web visitors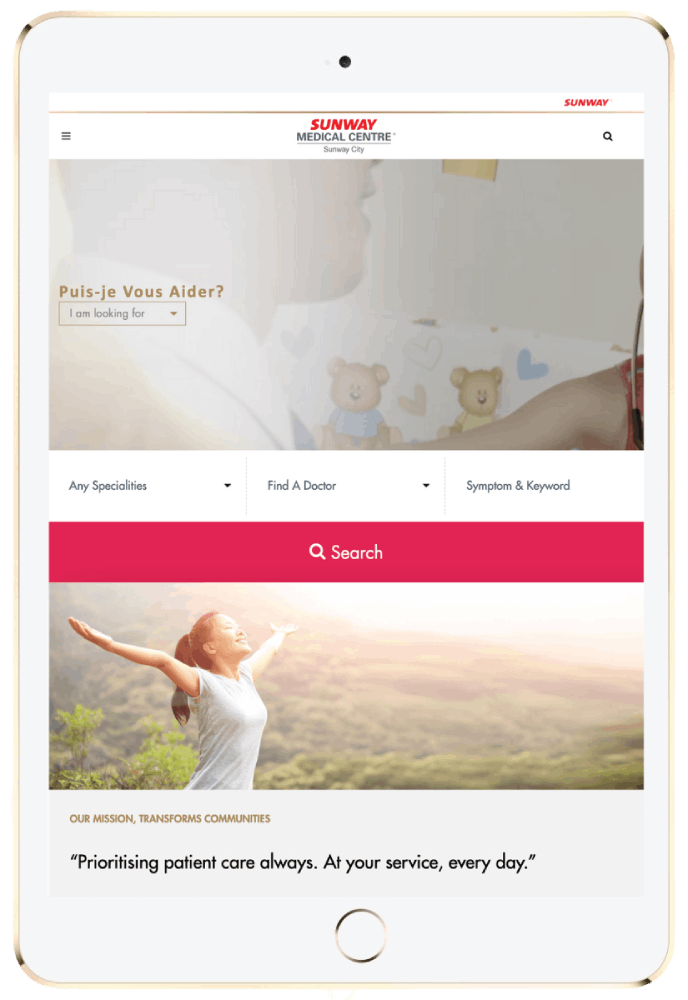 BANGI RESORT HOTEL is a picturesque 5-star conference resort, conveniently located midway between Kuala Lumpur International Airport and Kuala Lumpur city centre. It boasts a 27-hole championship golf course, lush tropical greens and offers a wonderful vista and serene environment, designed by Mr Ronald W. Fream. 
It has been challenging throughout the pandemic, however since borders are re-opening, we have helped them to rebuild their clientele to return in multiple folds. Thanks to our team of experts taking advantage of festivities and running campaigns for their buffet and restaurants through performance marketing strategies.
We have also automated their clientele follow up with timely newsletters and promotional emails to their existing clients.
Increase in organic traffic
Average monthly web visitors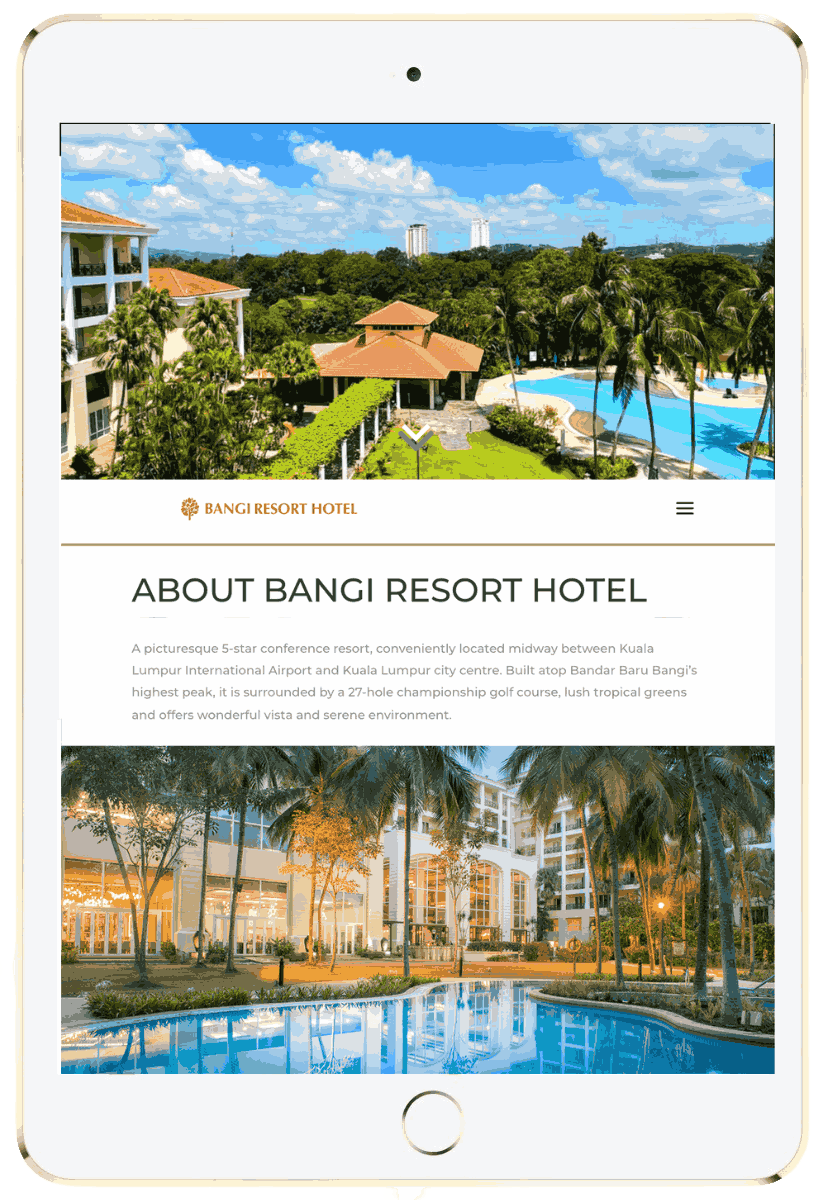 CONNEXION is the venue for all occasions, it offers ideal spaces for corporate functions, seminars, weddings, cocktail receptions, private dinners, and more. Located in Bangsar South, in Kuala Lumpur Connexion Conference & Event Centre (CCEC) is a venue that links businesses, interests, and across the urban city lifestyles.
Since complying with the latest Health and Safety measures, due to the Pandemic, CONNEXION has returned strong hosting, private and public events which rely on the human touch and connection. Running awareness campaigns, and promos strategically to their target audience has allowed them to stay ahead of the competition. 
It is not without challenges that this industry was affected, but with proper planning and consideration we have made a comeback for CONNEXION by making their target audience aware that they are back in business and ready to serve.
Increase in organic traffic
Average monthly web visitors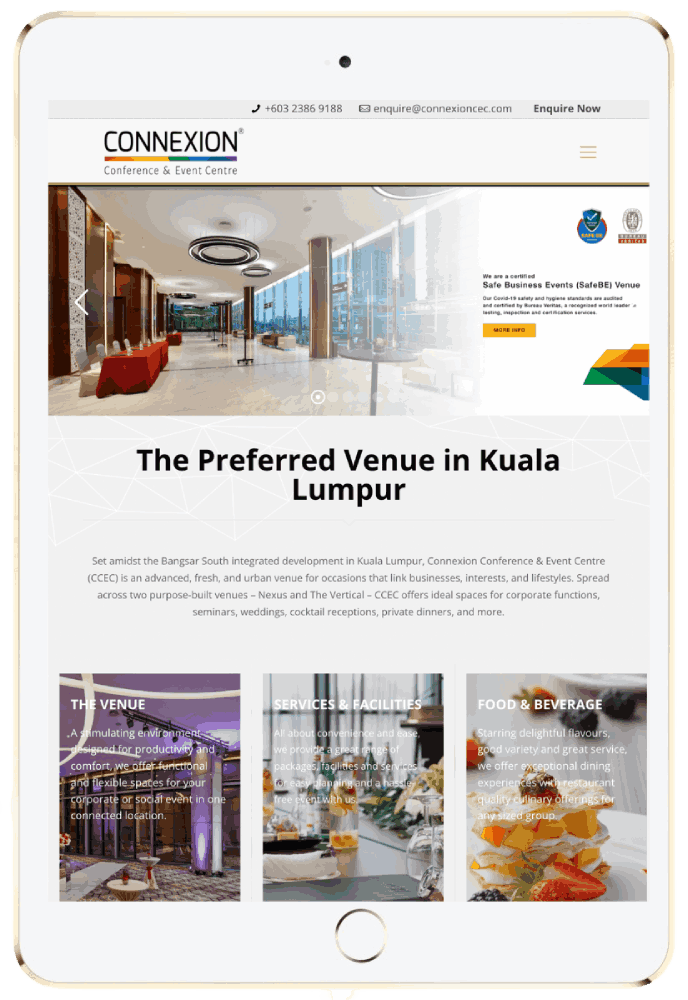 LASERfacial™ aims to provide affordable skin treatments that are faster, safer, more comfortable & way more effective compared to traditional facials. They provide clients with a team of experienced laser experts who train, supervise & customize personalized treatment protocols for each customer.
Since it was considered as a non-essential during the last Movement Control Orders (MCO) due to the Pandemic. Business has been affected, and it was only prudent that we came up with a way for them to maintain client awareness by deploying strategies on their social platforms to clients who can perform treatment from home and providing further consultation and advice throughout their social media content channel strategies.
This strategy not only increased the client's confidence in their treatments and customer servicing repo, but also brought in a new flux of followers to their new content and promo packages. This helped LASERFacial to continue to thrive and grow though the challenges they faced.
Increase in organic traffic
Average monthly web visitors